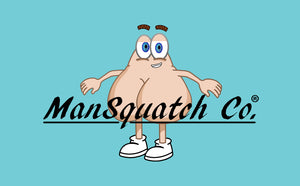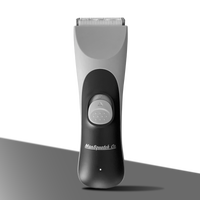 MANSQUATCH  [MAN-SKWAT-CH]
~Noun~
An extremely hairy oversized male human or human like creature. Often spotted on beaches on nice summer days. Sightings of Sasquatch, Bigfoot, Yeti, and Hugh Jackman are often misreported after a ManSquatch is spotted.
Does this sound like you? Are people always pointing and making fun of your Man-Hair?
Well Mr. ManSquatch, Meet THE BEAST™! We created the worlds best multi-function trimmer on the market. From our innovative blade design to our ergonomic shape. We guarantee THE BEAST  will plow through the thickest of forests and tame the hairiest of ManSquatches.
SHOP NOW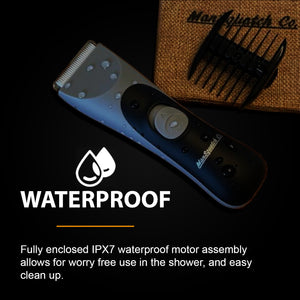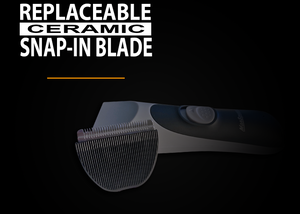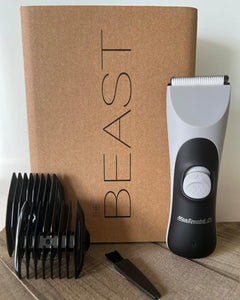 Included in the box:
1.) THE BEAST
2.) Guard Combs x2 (3mm/6mm, 9mm/12mm)
3.) Cleaning Brush
4.) USB Rapid Charging Cable
5.) Getting Started Guide




Don't just take our word for it
Bought the shaver because I was unhappy with the stuff available at Walmart. Amazon has a great selection and with Prime free shipping. The Beast by ManSquatch had what I've been looking for, so I tried it out. NOT A MISTAKE! It's great, shaved ALL the required areas with no issues. I'm very impressed! The battery goes and goes!

Paulie Pepper
I used to use a beard trimmer and got nicks and scrapes. this one is good for the price. when they say, slow and steady, it's true. it's cool because you can use in the shower wet/dry. I like this one for the cost.

Jason Crummer
For teens learning to manscape- this tool seems to do the trick - he was happy with his results

Suzie MacQuade
A really nice and easy to use trimmer. It can get pretty close to the skin for a nice clean up job. It doesn't get close like a razor because it's a trimmer so don't expect to get anything baby smooth. But it cuts through and really cleans up nice. Though I have to charge it more than I'd like I don't mind just leaving it on the cord every once in a while. It does exactly what I want and with ease. It's pretty safe you could cut your self if you does use it properly but as long as you keep it away from children you'll be fine.

Issac Blank
I like it. Didn't know what to expect so I was actually quite pleased with what it came out to be.

Caleb